Straw into Gold?
Well maybe not, but cotton candy and batts into luxury yarn isn't bad!
As some of you may know, Spinning has arrived a Hilltop.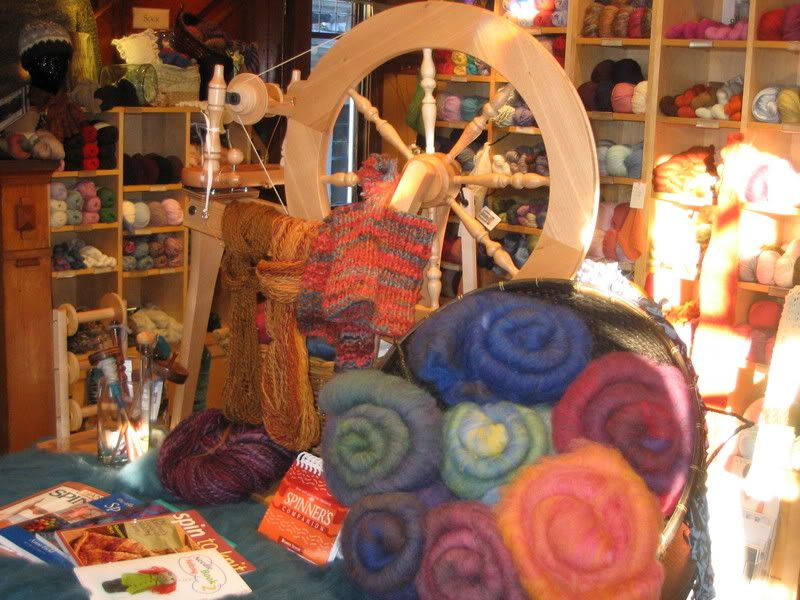 Here are some photos from the assembly process.
Karen put the Kiwi together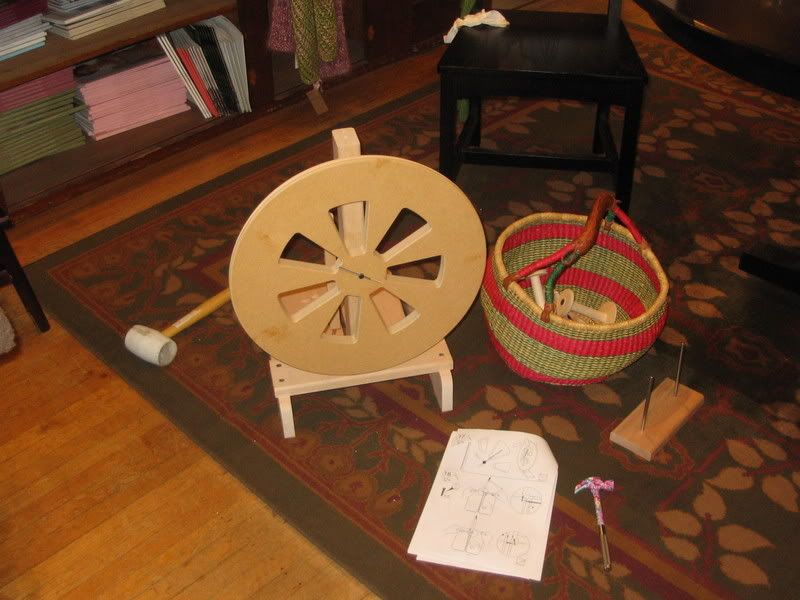 Megan managed the Traditional
and the Joy, what a Joy to open the box and find it came assembled!
I was too happy to get a photo (sorry, you'll have to come in an see it, it's beautiful.)
Aren't we handy!
We are very lucky to have Grafton Fiber batts, both the Cooridale and the Wensleydale- here are a few shots of how pretty they are in batt form, as well as what they can become.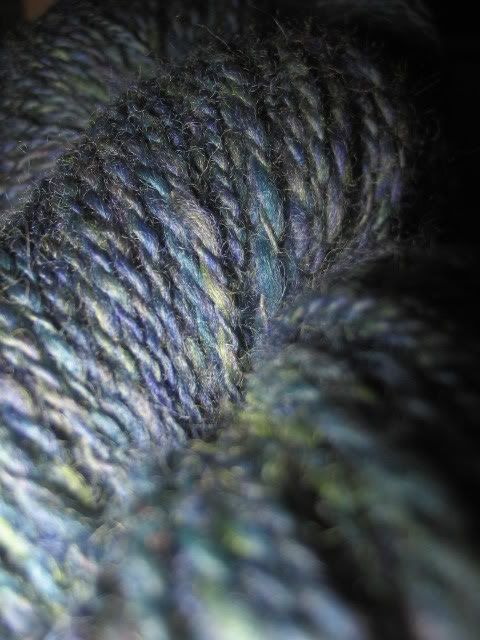 We also have hand dyed roving from local fiber artist Ruby's Daughter. Her bumps look just like cotton candy, and they are just a delight to spin.
We will be having a spining event and demo on Sat. Feb. 24th. from 2-4. You can come and try out the wheels (and the spindles, did I forget to mention we have heavenly spindles?) ask questions, and if you want, find out about classes.
Hope to see you there!
Labels: spinning