How do I love thee? Let me count the ways. . .
Usually I find designing interesting, creative, inspiring. . . but not always.
Jen asked me to create a pattern for a washcloth worthy of a pampered day at the spa out of Hemp For Knitting's Hemp Yarn. In keeping with the earth friendly yarn, I wanted the design to be inspired from the earth.
Attempt #1:
Nothing wrong with this design, except it was not (yes, that is what you read WAS NOT) knit on the bias. Can you belive it?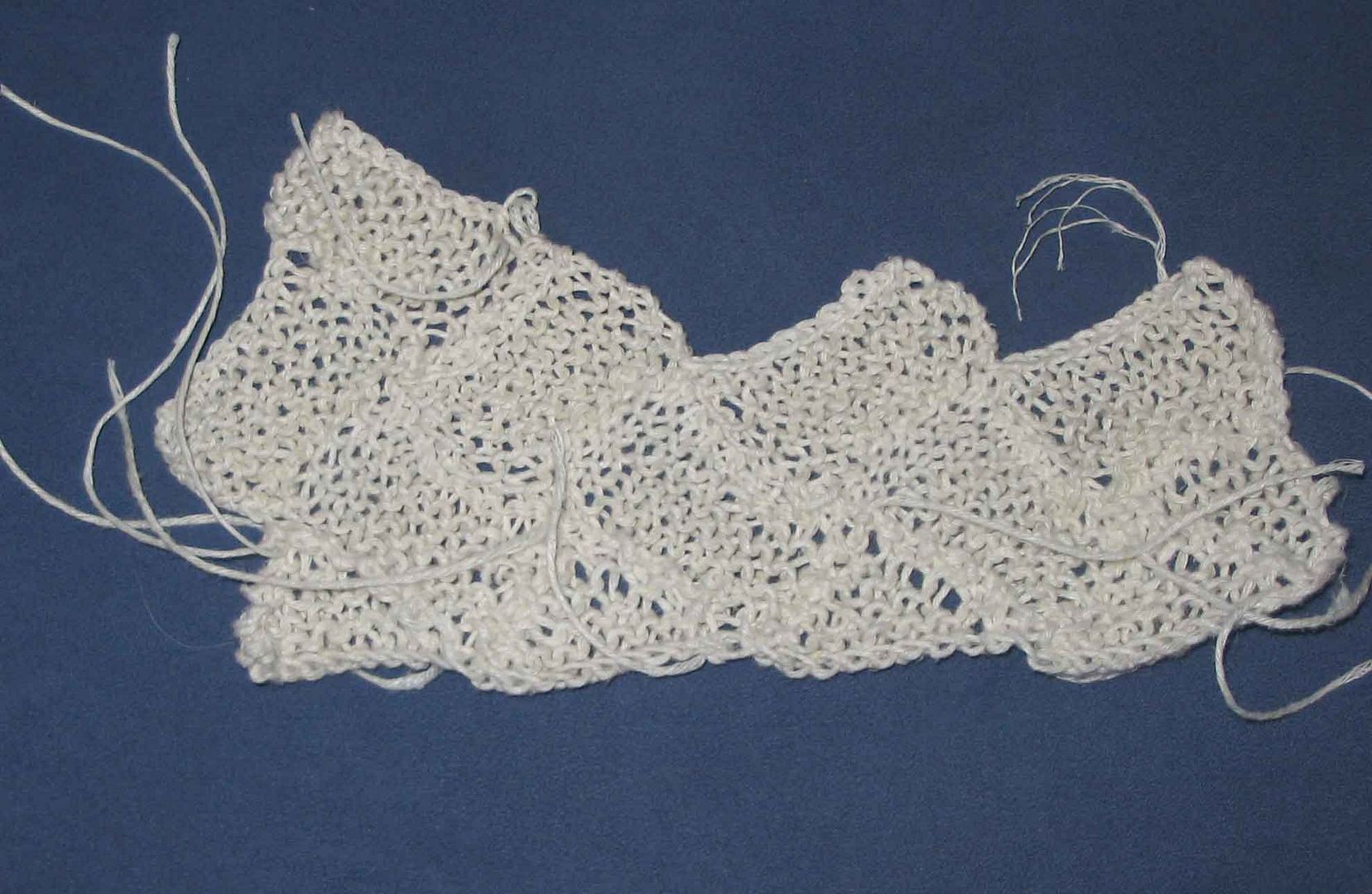 Attempt #2
Lesson learned: Hemp and Entrelock do not play well together.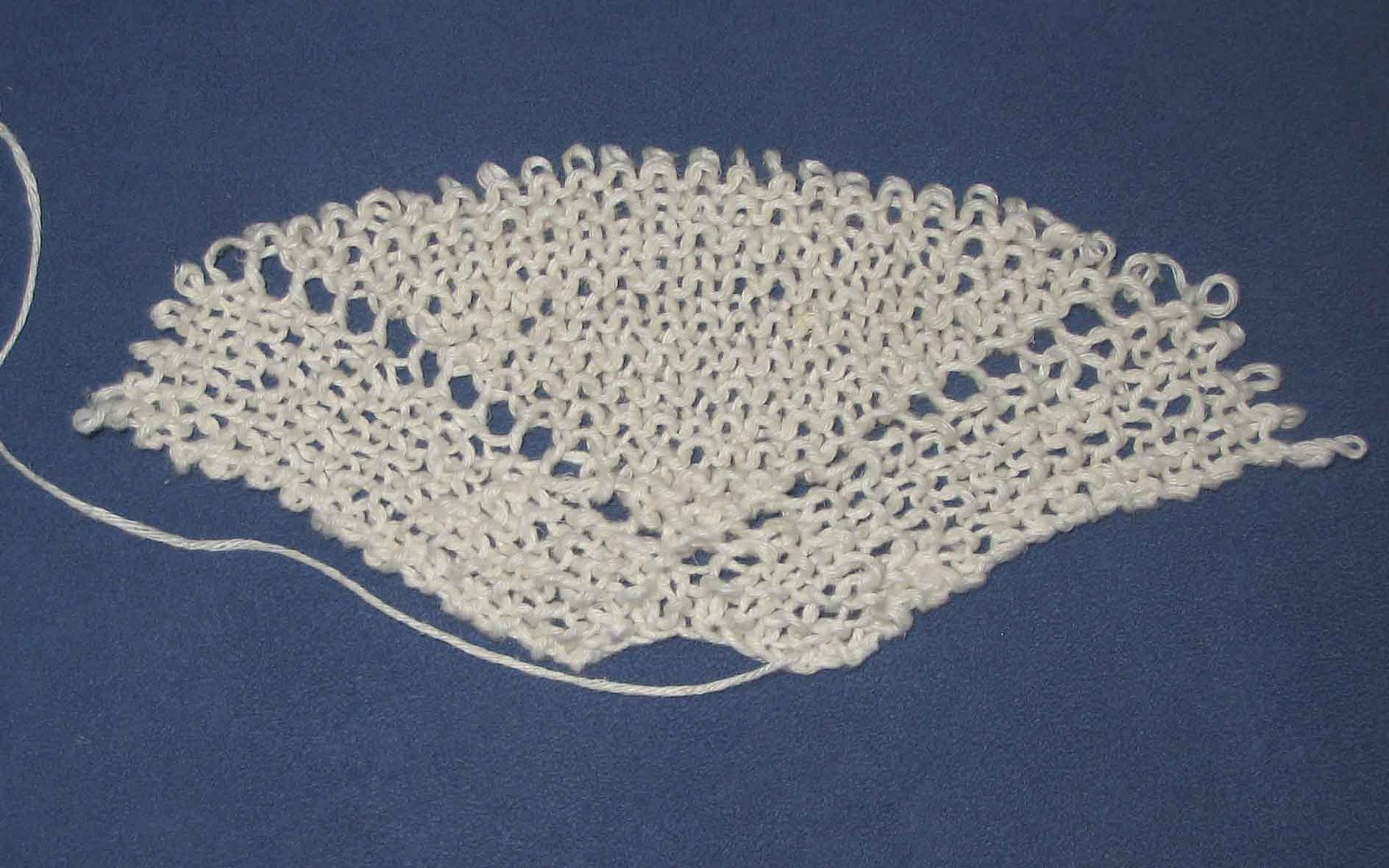 Attempt #3:
NO, NO, NO! Just plain NO!
This looked like granny had found a new use for gramps gardening twine.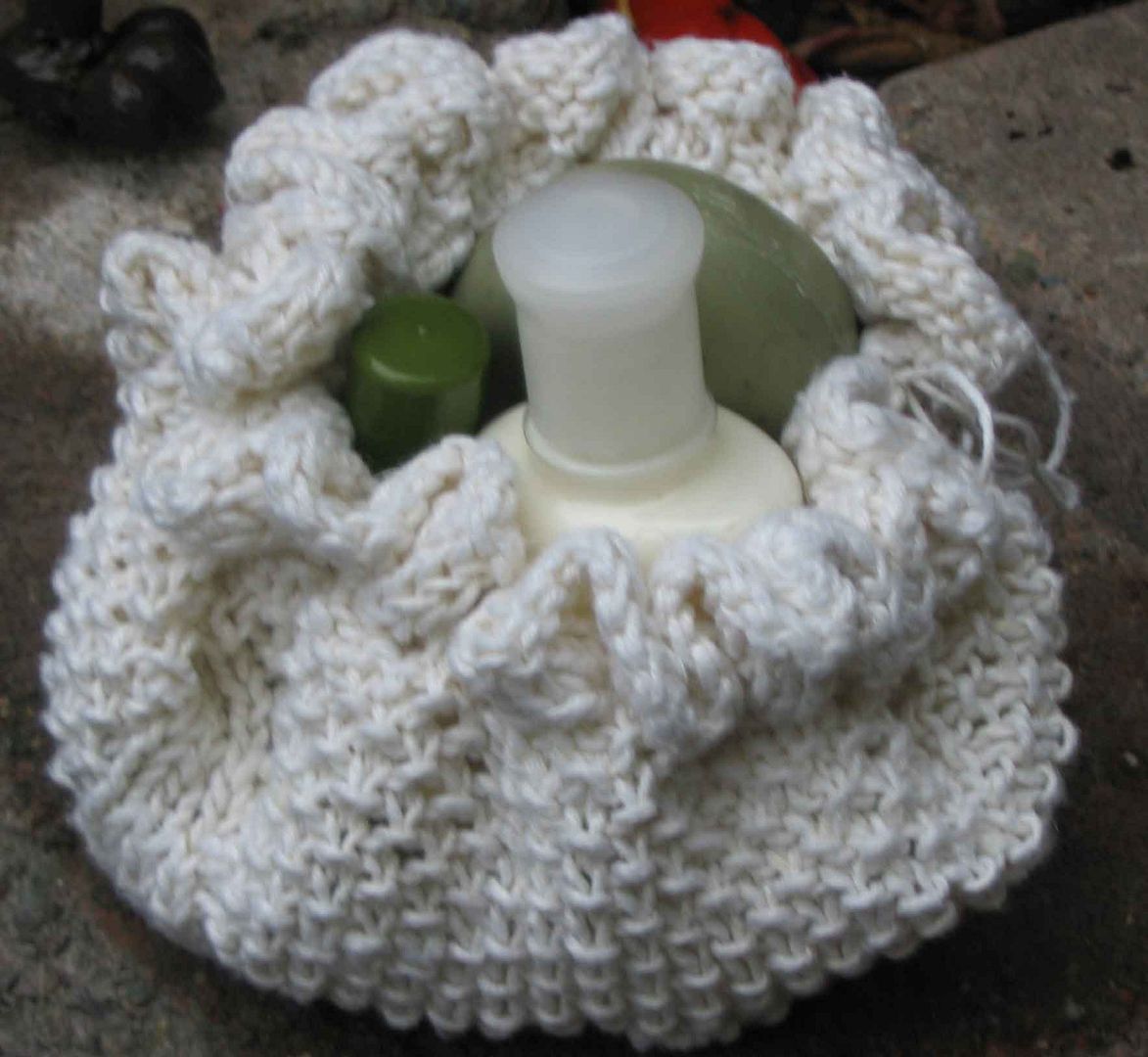 And. . . 4th time's the charm:
Little seeds from the earth grow gradually to create a feminine coral like spa cloth with a womb-like little pouch. The washed hemp creates a drape that flows like water over your hand. The pattern stitch provides a gentle exfoliating and rejuvenating experience for your skin
A perfect gift from the earth, the hands, the heart.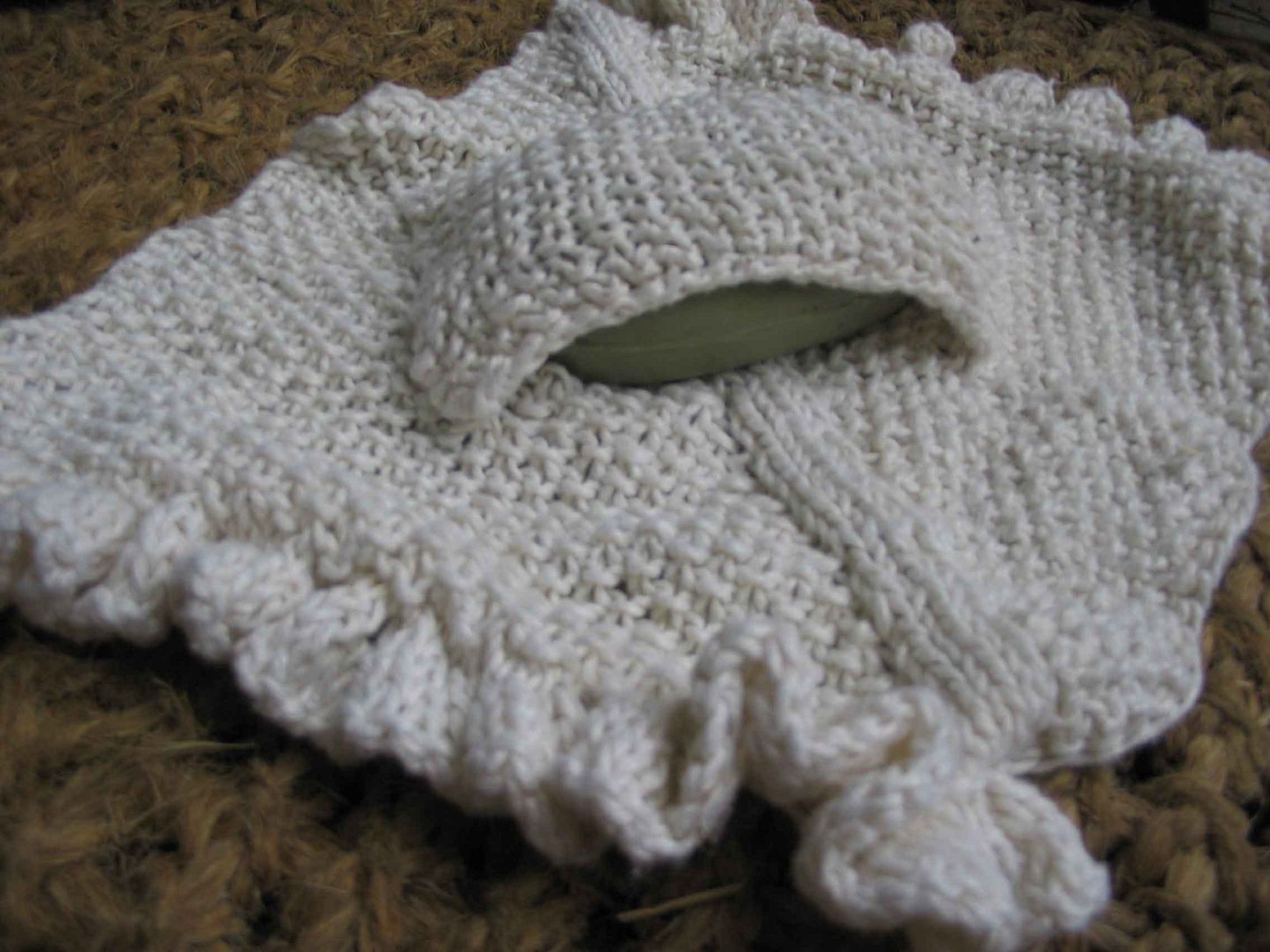 The pattern will be available at Bumbershoot.